Actually, I've got to disagree with myself there. To me it doesn't feel a lot like Christmas at the moment. Yes, the weather has certainly heated up in Brisbane. Yes, the Jacaranda are in full bloom and looking stunning. Christmas lights line the streets as neighbours attempt to outdo each other and it is impossible to go the shops without feeling like you are being chased around by kids trying to torture you with incredibly loud Christmas carols.
No, I am not a Grinch. I love Christmas. It just doesn't seem to have the magic that it did when I was a kid. Things seemed simpler back then.
I figured in order to get myself into the Christmas spirit, I would start by discussing some things from yester year. To begin, let's start with one of the Christmas staples, decorations.
Decorations when I was a kid included such things as these beauties:
Isn't the star just gorgeous with its hideously contrasting colours…
These metal balls were almost like the Christmas equivalent of bubble wrap. Not quite as fun to play with, didn't make any cool sounds but great to try pulling apart.
I definitely messed up a couple of these balls, trying to get all the (silk?) string on one side of the bauble.
These shiny fuckers were pure evil. Excuse the language, however I distinctly remember stepping on one of these as a kid. Just as painful as trodding on Lego.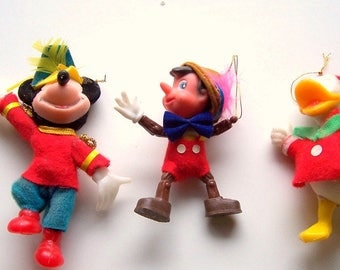 My Grandmother had a tree full of Disney characters. It never seemed like Christmas until Donald and Mickey were placed on the tree.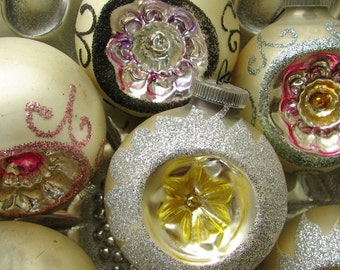 Glass tree ornaments always seemed like a strange health hazard to me. Yes, I thought some of them were pretty (some quite gaudy) but I always worried that if I looked at them too long they were likely to shatter into a million grains of glass and spray the entire living room with festive splinters. Also seemed like an odd choice with a house full of kids that occasionally got into scraps. From memory, most of these ornaments did manage to survive my childhood and my mother still uses some of them to this day.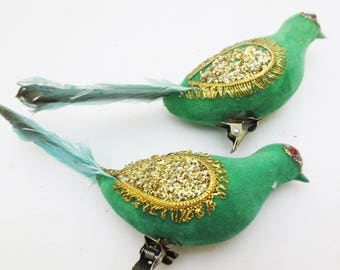 These birds just confused the hell out of me. Still do. I have never understood what they had to do with Christmas. Even if they were turtle doves there should be a limit to them (2 from my memory of the song). I don't know if it is because my mum could be considered a crazy bird lady (and cats just to keep things interesting) but our family Christmas tree was always absolutely covered in these ridiculous clip on birds.
Besides, the only kind of Turtle Dove I want to see is this…
Okay, you got me… I'd rather just see a turtle.
Apart from the decorations mentioned above. The one thing that stands out is the amount of tinsel that was used. And when tinsel was in short supply, or during the last week of school when teachers were struggling to think of interesting activities before the yearly clean up the school day, the paper chains. Oh, the amount of trees that were sacrificed in the pursuit of the best paper chain. And how scary it was when some people just couldn't understand of loop, staple, loop, staple and would end up with something with more limbs than an octopus instead of a single chain.
Ah… the simpler days.  I don't know about other places, but I think these things definitely sum up an Aussie Christmas decoration party in the 80's and 90's.